Adding HO scale background buildings are an essential add-on for urban based model railroads. They add realism and make your layouts more beautiful. All model train beginners should keep this in mind, even when thinking about their track plans.
This is true even for layouts that are as small as HO scale layouts. Typically built on 4 x 8 foot sheets of plywood, you'd be surprised by how much elements you can add to them. But before you add HO scale buildings such steel mills or coal mines, make sure you have a clear image in your head of what it should look like.
You can purely rely on your imagination, or you can look for some inspiration. To help you out, here are some awesome examples. Maybe you can use this to come up with great ideas while you start learning how to build HO scale houses and buildings!
HO Scale City Background Buildings
Pictured here is one of the finest examples of HO scale backdrops: the Walthers Cornerstone Series Kit. As a period piece, it features decal signs that are accurate to the era. The background is designed in a way that it can give a big-city feel to layouts with limited spaces. You can add it to the layout on its own, or surround it with other building models from other kits.
HO Scale Industrial Background Buildings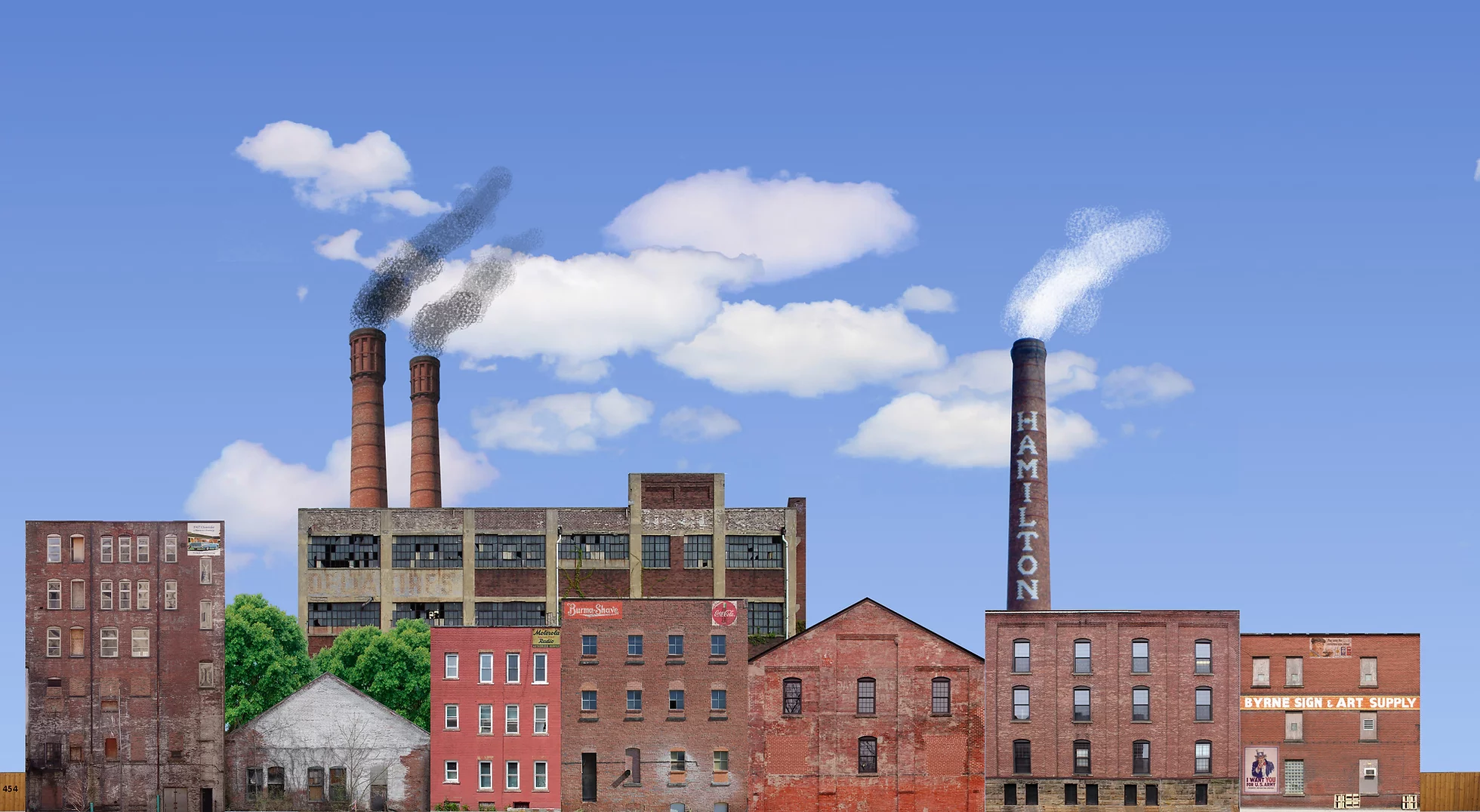 To give your HO scale buildings a picturesque quality, you can set them up to create perspective. You can see how this can look in these industrial background buildings, which boasts 7 foreground buildings and 1 background building. Notice how the trees, fences, and sky all contribute to a 3D effect. Keep this in mind when you create your own HO scale industrial background buildings!
HO Scale Low Profile Background Building
You don't always have to go big with your HO scale buildings and structures. Sometimes, an HO scale low profile background building is enough for a stunning layout. Instead of focusing on height and grandeur, the modeler of this building paid close addition to even the smallest details. This gives the structure a realistic and lived-in feel. When you build yours, don't worry too much about how big it should be.
HO Scale Tall Background Buildings
These HO scale background buildings are cutouts, which explains the relatively flat look as you can see above. Despite that, it's impressive how it maintains a sense of depth while possessing a ton of detail. Each building is unique, with different colors and elements. Some are industrial buildings, while others are commercial buildings, store fronts, and high-rise multi-story buildings. Once an additional backdrop is added, you'll hardly notice the buildings' flatness.
HO Scale 3-D Buildings
Capping off this list is probably the most realistic example. These HO scale background 3-D buildings are jam-packed with highly specific details. Looking at the image above, it looks more like a picture of an actual building than a miniature. This kit stands 26″ x 2″ with pre-cut wall sections. It boasts a variety of wall and roof industrial vents plus a 5-door loading bay area complete with a dock. To top it all off, it also includes a 3D company sign.
Now that you've seen some of the best HO scale background buildings, it's time to build your own!
Want to learn more about buildings for HO scale layouts? Read this recently published article, 3 Realistic HO Scale Coal Mine Buildings.